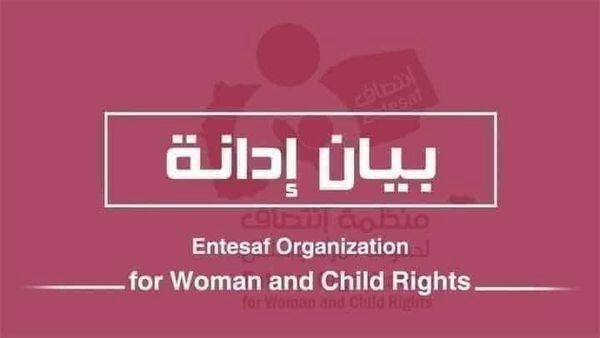 of #Entisaf Organization in Statement of condemnation regarding the crimes of the Israeli-Zionist aggression against women in #Palestine
#Entisaf organization condemns the continuation of the series of crimes of aggression by the Israeli-Zionist occupation by targeting civilians with bullets fired by the enemy forces during the confrontations in Ramallah, which led to the death of the woman, Sana Al-Tal, as a result of her bullet wound, on Monday, November 14, 2022.
This escalation comes after a series of punishable attacks on several Palestinian cities that reveal the brutal behavior of the occupation and its terrorist army and the attempt to impose the temporal and spatial division of the blessed Al-Aqsa Mosque, and also due to the failure and complicity of some Arab regimes and their involvement in propaganda for this sinister scheme, and it is classified within the context of daily crimes, assaults and violations. committed by the Israeli Zionist occupation against the Palestinian people, especially children and women in all Palestinian cities.