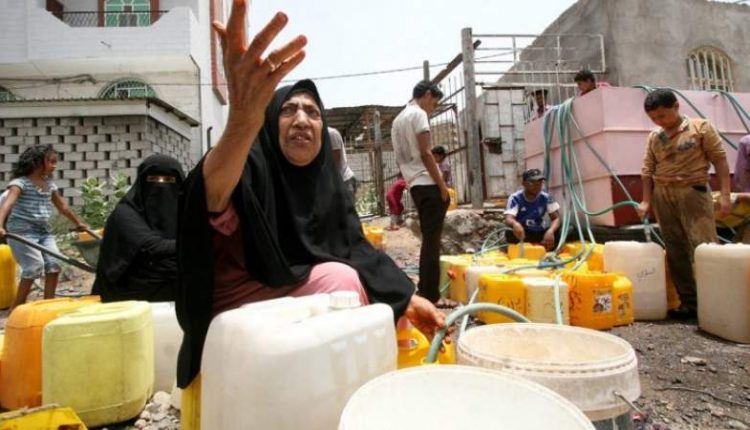 Campaign To Be Launched On Twitter Says 'US Kills Yemeni Women'
A major tweet campaign will be launched on the social networking site (Twitter) Friday, to highlight and expose the US's role in the aggression against Yemeni women.
The organizers called for wide participation in the tweet campaign, which coincides with the International Day for the Elimination of Violence against Women, to shed light on the crimes of the US-Saudi aggression against Yemeni women, using the hashtags: #OrangeTheWorld
Recently, Entesaf Organization for Women and Child Rights announced that victims of the US-Saudi aggression on Yemen, including children and women, exceeded 13,384 dead and wounded.
The organization indicated in a statistic that the number of women and children killed during the 2,700 days of the aggression reached 6,289, including 2,433 women, 3,856 children. While the number of wounded women and children reached 7,095, including 2,858 women, 4,237 children.
The human rights organization indicated that it has counted 6,000 civilians who have been disabled as a result of armed hostilities since the start of the aggression, pointing out that the actual number is much greater.
It noted that 4,000 children and women were victims of the remnants of the aggression, including between 100 and 105 child victims, since the UN-brokered truce took effect on the second of last April.
The statistics indicated that at least 2 million and 400,000 children are still out of school out of an estimated 10 million and 600,000 children, aged 6 to 17 years. It pointed out that 1.4 million children are working in Yemen, deprived of their most basic rights.
Concerning the health and nutritional situation in the country, Entesaf Organization indicated that more than 2,300,000 children under the age of five have been registered suffering from malnutrition. And 632,000 children suffer from severe acute malnutrition that threatens their lives during the current year.
It indicated that more than 1.5 million pregnant and lactating mothers suffer from malnutrition, including 650,495 women with moderate malnutrition.
It stressed that public and private hospitals throughout the republic are threatened with closure during the next few days due to the siege and the detention of oil ships.