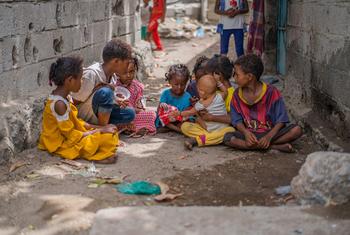 Yemen: Humanitarian and economic issues must be addressed, Security Council hears
Seven weeks since the UN-mediated nationwide truce in Yemen expired, the UN Special Envoy told the Security Council on Tuesday that despite "incidents of concern", full-fledged war has not returned.
Even though overall levels of violence have only increased slightly compared to the six-month truce period, a further deterioration of the economic and humanitarian situations hang in the balance.
As such, he flagged the importance that ongoing peace discussions yield positive results as soon as possible, saying that he is engaging the parties on "not only expanding the truce but initiating discussions on a path toward a more comprehensive settlement of the conflict".
Recent developments serve to spotlight the need to urgently address humanitarian and economic issues to avoid further deterioration as well as provide more durable solutions for a comprehensive conflict settlement.
"The international community and more importantly Yemenis expect them to demonstrate actionable commitment to a peaceful resolution of this conflict", spelled out the Special Envoy.