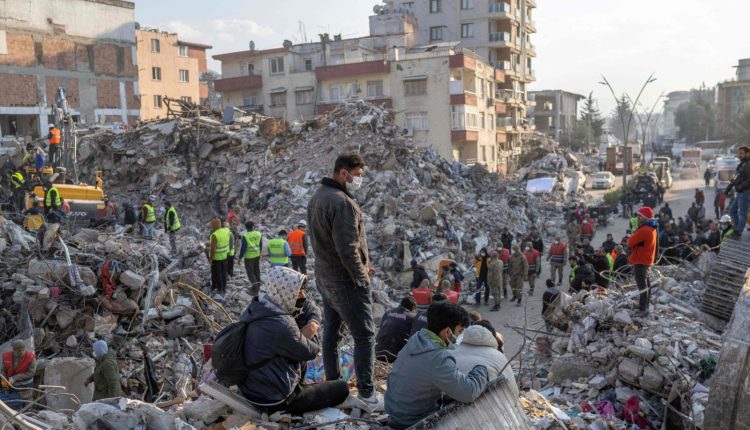 Death toll in powerful earthquakes in Türkiye nears 32,000
At least 31,974 people were killed by two strong earthquakes that jolted southeastern Türkiye last week, the Disaster and Emergency Management Authority (AFAD) said Tuesday.
President Recep Tayyip Erdoğan addressed the World Government Summit in the United Arab Emirates (UAE) Tuesday saying almost 20 million people were affected by last Monday's earthquakes. He also said over 8,000 people were rescued alive from the rubble.
More than 249,000 search and rescue personnel are currently working in the field, the AFAD said. Almost 195,962 people have been evacuated from the quake-hit regions so far, according to the AFAD.
The magnitude 7.7 and 7.6 earthquakes, centered in Kahramanmaraş province, struck nine other provinces in the south and southeast including Hatay, Gaziantep, Adıyaman, Malatya, Adana, Diyarbakır, Kilis, Osmaniye and Şanlıurfa.
A total of 9,315 foreign personnel from 80 nations are working in the disaster zone, the Foreign Ministry said Monday.
With many countries from all around the globe sending condolences, humanitarian aid and rescue teams over the nine days since the disaster, the 21st century's worst according to the World Health Organization (WHO), President Erdoğan said Türkiye is grateful for all the help provided in the aftermath.