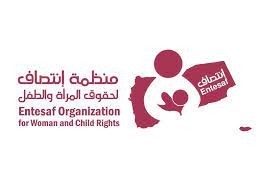 Entesaf Organization: Aggression number of victims exceeded 13,482 women & children in 2,900 days
The Entesaf Organization for Women's and Children's Rights reported that the number of children and women victims of the US-Saudi aggression exceeded 13,482 killed and injured until the end of February 2023 AD.
The organization stated in a report on the aggression coalition's violations against Yemeni children and women during 2,900 days, a copy of which was received by Saba, that the number of dead women and children reached 6,328, including 2,440 women and 3,888 children.
While the number of wounded women and children reached 7,154, including 2,866 women and 4,288 children.
The report indicated that more than eight million women and girls need to provide life-saving services during the current year.
He pointed out that the number of displaced persons rose to five million and 159 thousand and 560 displaced persons, including 740 thousand and 122 families, half of whom are women and children.
The report indicated that with the lack of shelter options available, displaced women and girls suffer the most due to the lack of privacy, the threat to their safety, and the lack of access to basic services, which makes them more vulnerable to violence and abuse.
He noted that one out of every three displaced families is headed by women, and the girls who support 21 percent of these families are under 18 years old.
The report stated that the violations committed by the aggression forces on the western coast amounted to 696 violations, including 132 rape crimes and 56 kidnapping crimes, while the violations in the southern governorates, and Aden in particular, amounted to 443 rape crimes, according to the reports.
According to the report, the number of persons with disabilities increased from three million before the aggression to 4.5 million people now, indicating that about six thousand civilians have been disabled as a result of armed hostilities since the start of the aggression, including approximately five thousand and 559 children, and the actual number is expected to be much higher. There are 16,000 cases of women and children who need physical rehabilitation.
With regard to education, the report said that there are at least two million and 400 thousand children who are still out of school out of an estimated 10.6 million children of school age (from 6 to 17 years).
He pointed out that the number of children facing an interruption in education may rise to six million, while 8.1 million children need emergency educational assistance across the country.
The report added that nearly 3,500 schools are either destroyed or damaged, with about 27% of schools closed across the country, in addition to 66% of schools being damaged due to severe violence, and 7% of schools being used as shelters for the displaced.
He pointed out that an estimated 171,600 male and female teachers – or two-thirds of those working in the field of education – have not received their salaries regularly since 2016, and therefore stop teaching to find other ways to support their families, which puts nearly 4 million additional children at risk of losing their education opportunities.
The report indicated that 31 percent of Yemeni girls are out of school, as a result of the deteriorating humanitarian conditions and the inability of families to provide basic educational needs.
The report notes the expansion of the phenomenon of child labor during the war, at a rate that may exceed four times what it was previously, indicating that 1.4 million working children are deprived of their most basic rights, and about 34.3% of working children are between the ages of 5 and 17 years.
In the health aspect, he stated that Yemen records the highest child mortality rates in the Middle East, with about 60 children dying out of every 1,000 births, in addition to the death of 52,000 children annually, which means a child dies every ten minutes, according to statistics.
The blockade also led to an increase in malnutrition rates, which rose during the past two years to six million people, from 3.6 million, an increase of 66 percent. More than 2.3 million children under the age of five were registered suffering from malnutrition and 632,000 children suffered from severe acute malnutrition that threatens their lives. In addition, there are more than 1.5 million pregnant and lactating women suffering from malnutrition, of whom 650,495 are moderately malnourished.
While a woman and six newborns die every two hours due to complications during pregnancy or during childbirth, the number of women who may lose their lives during pregnancy or childbirth is estimated at approximately 17 thousand women.
The statement added that only 51% of health facilities operate in Yemen, and nearly 70% of obstetric medicines are not available due to the blockade and the aggression coalition preventing their entry, as more than 50% of newborn deaths could be avoided if basic health care was provided.
The actual need for the health sector is estimated at about two thousand nurseries, while there are currently only 600 nurseries available, which causes the death of 50% of premature newborns.
According to the report, the number of people diagnosed with cancer has reached 35,000, including more than 1,000 children, and the number of children with heart defects has reached more than 3,000 children who need to travel abroad for treatment.
With regard to epidemic diseases, the number of infected cases has reached about 4.5 million in the capital and the governorates, including 226 cases of polio, million and 136 thousand and 360 cases of malaria, and 14 thousand and 508 suspected cases of cholera, in addition to the death of 15 children and the injury of 1,400 others with measles in 7 provinces during the year 2022 AD.
The number of kidney failure patients has reached more than five thousand who are threatened with death due to the aggression and the blockade.
The organization held the aggression coalition led by America and Saudi Arabia responsible for all crimes and violations against civilians, especially women and children, over a period of 2900 days, calling on the international community, international organizations, and human rights and humanitarian bodies to bear legal and humanitarian responsibility for the violations and heinous massacres that occur against civilians.
And called on the free people of the world to take effective and positive action to stop the aggression and protect civilians, to form an independent international commission to investigate all crimes committed against the Yemeni people, and to hold accountable all those found involved in them.