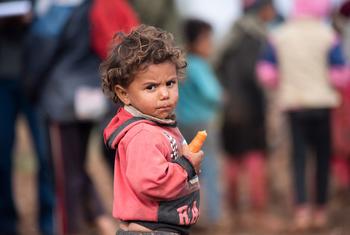 UN officials call for durable solution to end the war in Syria
Three senior UN officials underscored the need for a political solution to end the war in Syria, in statements marking the 12th anniversary of the conflict on Wednesday.
For UN Special Envoy for Syria, Geir Pedersen, this was an opportunity to remember the countless lives lost, and recall the abuses and suffering of millions, including those who have been forcibly displaced, or who remain arbitrarily detained, disappeared and missing.
War cannot endure
"The situation in Syria is untenable and to carry on in the same manner, defies humanity and logic," he said.
Furthermore, the challenges faced in responding to the deadly earthquakes last month "were a stark reminder that the status quo is unsustainable and indefensible," he added.
'Depoliticise' earthquake relief
Northern Syria and southern Türkiye were struck by earthquakes on 6 February, which killed more than 50,000 people across both countries and caused widespread devastation.
Close to nine million people in Syria have been affected, with the worst damage occurring in the northwest, the last opposition stronghold.
Mr. Pedersen stressed the "collective humanitarian imperative to depoliticise relief efforts", highlighting the need for access via all modalities, generous resources, and sustained calm.