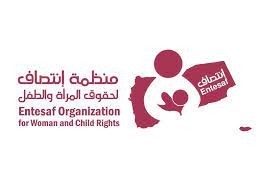 Entesaf Organization Congratulates Releasing Captive Samira Marsh
Entesaf Organization for Women and Children's Rights congratulated releasing detainee Samira Marsh in the "Ramadan Deal" and all the detainees who were released.
In a statement, the Yemeni News Agency (Saba) received a copy of it, the organization indicated that it has been following this thorny humanitarian file from the beginning, especially with regard to the abduction women, as it is a black defect against Islah party and the aggression mercenaries in Marib.
The statement pointed out that the Salvation Government had previously launched more than one initiative to release the captive Samira Marsh since her abduction in 2018, but the other parties did not respond.
Entesaf called on the international community to abide by respecting human rights and the principles on which the United Nations was based, to give priority to the detainees' file, not to submit to any dictates that hinder this file, and to adhere to the four Geneva Conventions, the Universal Declaration of Human Rights and all humanitarian charters.
The organization congratulated the family of the captive Samira Marsh and all the families of the released detainees and their families, stressing the importance of liberating all the prisoners and the rest of the detainees.