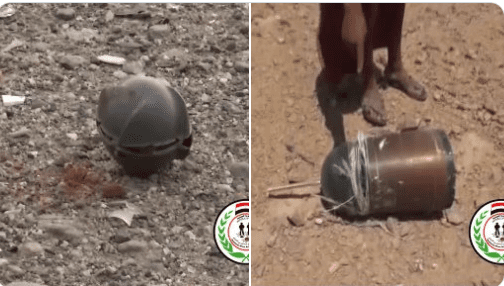 Citizen Killed Due To Blast Of Cluster Bomb In Sanaa
A citizen was killed, on Sunday night, as a result of the explosion of Saudi-led coalition weapons remnants in Sanaa province, The Yemen Executive Mine Action Centre (YEMAC).
According to center, a citizen was killed in Bani Hushaish district in Sanaa Governorate as a result of the explosion of a cluster bomb from the remnants of war, bringing the death toll of war remnants to two after the death of another citizen in Jawf Governorate.
The Executive Center for Mine Action explained that the rate of civilian casualties is increasing in many Yemeni governorates contaminated with remnants of war, which is a constant danger to the lives of citizens.
The center stressed the need to work to support life-saving humanitarian actions, to cleanse the areas of those remnants left behind by eight years of war.
It should be noted that the coalition continues to prevent the entry of scanning devices to detect explosive objects and mines, in a clear obstruction of humanitarian work, and deliberately to harm the largest number of Yemenis.