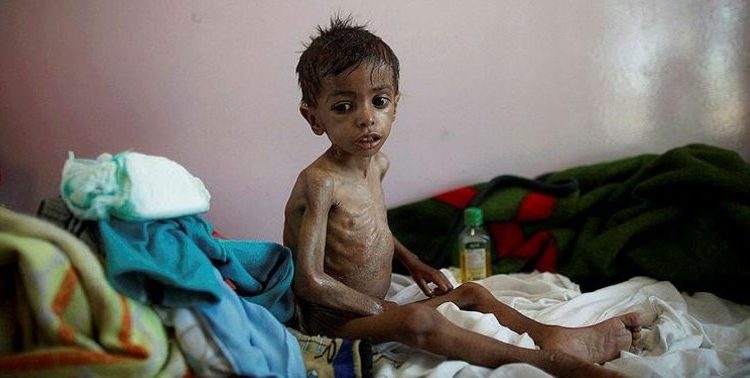 UN warns half a million Yemeni children face acute malnutrition
Half a million children in government-held areas in war-torn Yemen face the risk of acute malnutrition this year, the United Nations warned.
"As acute malnutrition continues to worsen in southern governorates, it is estimated that in 2023, half a million children will be acutely malnourished, including nearly 100,000 children who are likely to be severely malnourished," said a joint statement by the Food and Agriculture Organization (FAO), the UN Children's Fund (UNICEF) and the World Food Program (WFP).
The UN agencies estimated that "up to a quarter million pregnant and lactating women will be acutely malnourished."
Yemen "remains one of the most food insecure countries globally, mainly driven by the impact of conflict and economic decline," the statement said.
UN agencies in Yemen were forced to cut their assistance to millions of people in war-torn Yemen in recent months amid a severe shortage in funding for their humanitarian operations.