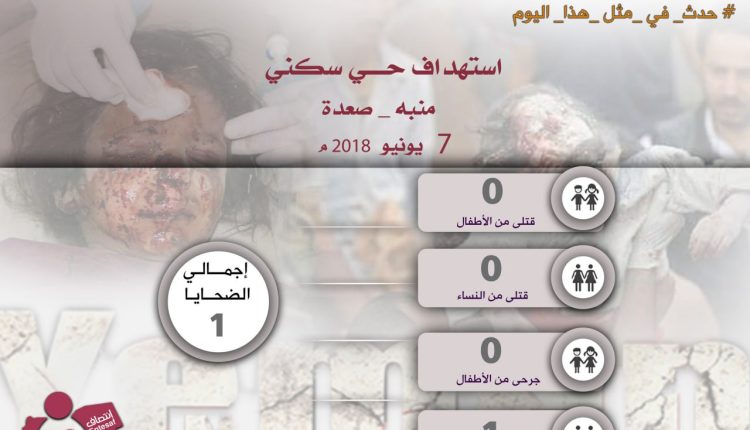 In Sa'ada, Citizen Injured by Saudi-led Aggression
A citizen was injured Friday, as a result of an attack by the Saudi enemy on Shida border district of Sa'adah Governorate.
On Thursday evening, the Saudi enemy targeted, with artillery shells, areas in Razih border district in Sa'adah, without any civilian casualties reported.
Earlier on Saturday, three citizens were injured, as a result of Saudi bombing targeting the same governorate.
Various areas of the border districts in Sa'adah are subjected to Saudi missile and artillery shelling, on a daily basis, resulting in heavy casualties and material losses.
In an attempt to circumvent the truth, the US-Suadi aggression has issued a statement denying the validity of targeting civilians on the border. The aggression lies in order to evade its crimes, but the victims are sufficient to refute its false allegations.
The Ministry of Public Health and Population announced that the number of victims of the Saudi Border Guard crimes had reached 3,404 martyrs and wounded.
In a statement, the ministry confirmed the killing of 314 and the injury of 3090 citizens, as a result of direct targeting and premeditated killing by the Saudi forces in the border districts of Sa'adah, since the beginning of the truce in early April 2022 until January 25.
The statement indicated that the Saudi forces used artillery shells and machine guns and practiced torture with electricity and acid water against the victims. It stressed that these crimes and violations are war crimes according to the international legal description, since the targets are safe civilians.