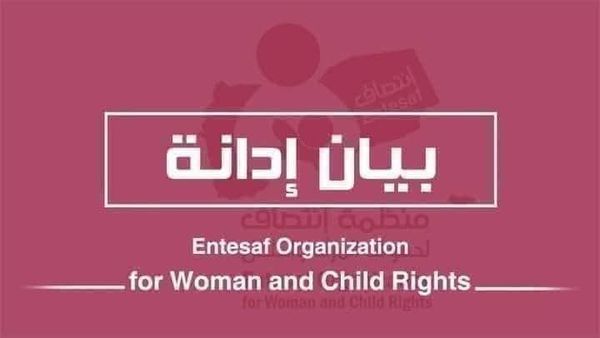 Statement of condemnation of the #Intisaf Organization for Women and Children's Rights for the coalition's targeting of residential neighborhoods and hospitals in #Sana'a
Org.Report
Entisaf Organization for Women and Child Rights condemns the continued crimes of the US-Saudi aggression against the children and women of Yemen, as the raids of the coalition aggression on December 24, 2021 caused great damage to the homes and properties of citizens in the residential area of ​​Al-Zubayri.
The raids targted near Al-Alia Hospital caused a state of panic and among patients, women, children, and the medical staff, and severe damage led to the Al-Alia Hospital being out of service, and news of victims.
The raids also directly targeted the Al-Sabaeen Bridge, Al-Misbahi Intersection, on December 23, 2021, which led to damage to the homes of citizens and a state of panic and the exodus of some people from their homes as a result of the bombing of the Al-Sabeen residential area in the capital.
This targeting is a grave violation of international humanitarian law, which criminalizes the targeting of innocent civilians in any way.
It also confirms the intentional violation of the principles and rules of international humanitarian law by the Saudi coalition forces, including the principle of humanity, the principle of distinction and the principle of proportionality, which is what made these crimes amount to To crimes against humanity and an extension of the series of war crimes and genocide committed by the Saudi-led coalition for the seventh year in a row in Yemen.