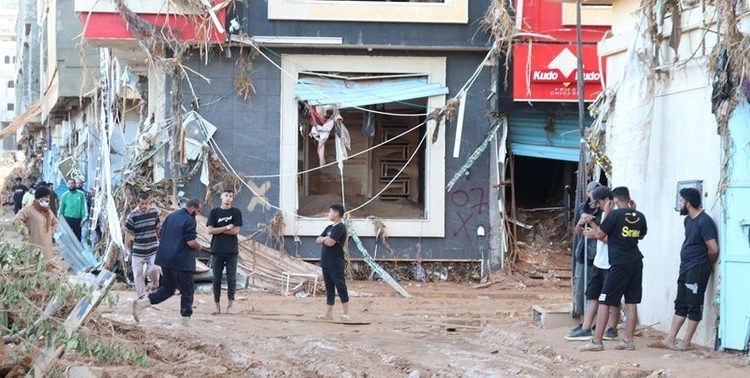 55 children poisoned by polluted water in Libyan coastal city: Unity government
At least 55 children have been poisoned by polluted water in the Libyan coastal city of Derna, which was hit especially hard by floods caused by Storm Daniel when it struck the country last weekend.
"We detected 55 cases of contamination (poisoning) with water unfit for consumption and drinking in Derna, all of them are children," Haidar al-Sayeh, head of the unity government's National Center for Disease Control, said on Friday.
The cases occurred among displaced families due to drinking water mixed with sewage, he explained.
Citing sanitation officials, the Derna City Council Friday warned against "using water from wells located within the city center."
At least 6,000 people were killed and thousands of others remain missing due to last weekend's floods in eastern Libya, according to official figures.
Torrential rains and floods from Storm Daniel swept several areas on Sunday in eastern Libya, most notably Benghazi, Al-Bayda, and Al-Marj, as well as Soussa and Derna.