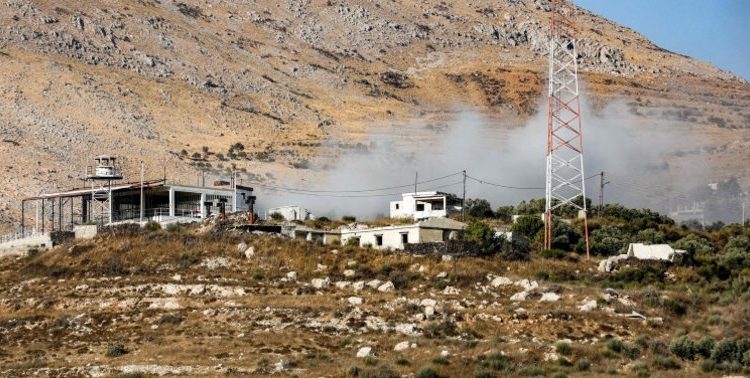 Israel strikes 2 structures used by Syrian regime army in Golan
The Israeli army on Thursday said it struck two structures used by the Syrian regime army in the Ayn al-Tineh area in the Golan Heights.
In a statement, the military said the strike was carried out after soldiers identified the "two structures in the area of the security zone" on Wednesday.
"These structures violated the 1974 Disengagement Agreement between Israel and Syria in the Golan Heights," it added.
The Israeli army held the Syrian regime "responsible for all activities emanating from its territory," stressing that it "will not allow any attempts to violate Israeli sovereignty."
There was no comment from the Syrian regime on the incident.
On May 31, 1974, a disengagement agreement between Syria and Israel established a cease-fire line separating the Israeli-occupied Golan from a Syria-administered buffer zone.
The agreement also called on both countries to refrain from taking any military action in the area in line with UN Security Council Resolution 339 of 1973.