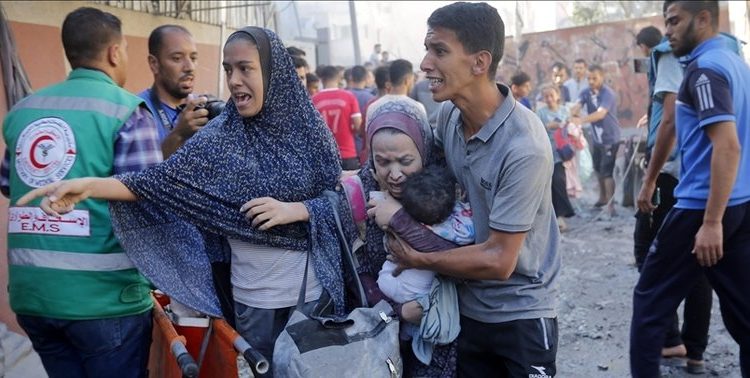 Dozens of Palestinians wounded by Israeli forces in Bethlehem
Dozens of Palestinians sustained injuries late Wednesday from Israeli forces in the city of Bethlehem in the occupied West Bank.
The Palestinian Red Crescent Society said in a statement that its medical teams treated 64 injury cases from the clashes in Bethlehem.
It added that 10 cases involved people wounded by live bullets while others suffocated from Israeli teargas.
Eyewitnesses told Anadolu that an Israeli force raided Bethlehem and cordoned off a home to arrest one of its residents.
Clashes erupted between the Israeli army and Palestinians in the area, forcing the troops to withdraw without arresting any Palestinians.
Since Oct. 7, the Israeli forces have detained 2,280 Palestinians from across the West Bank, according to official figures.
Before Oct. 7, the number of Palestinians detained in Israeli prisons was around 5,200 including more than 1,000 held under a notorious administrative detention policy with no charge or trial.
Tensions have been high across the West Bank since fighting broke out on Oct. 7 between Palestinian groups and Israeli forces in Gaza.
At least 163 Palestinians have been killed and 2,250 injured by Israeli forces across the West Bank in the same period.