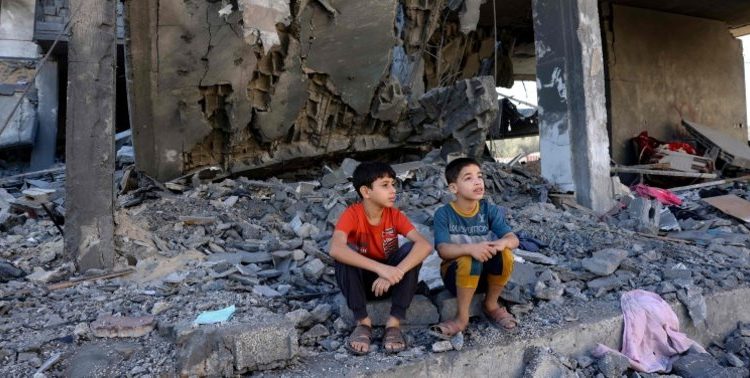 If there is hell on earth, it is north of Gaza: UN spokesman
The UN humanitarian office said on Friday that they cannot deliver aid trucks to the north of Gaza as the war in the besieged enclave rages.
"If there is a hell on earth, it is the north of Gaza," Jens Laerke, spokesman for the UN Office for the Coordination of Humanitarian Affairs, told the weekly press briefing in Geneva.
Laerke said UN humanitarian trucks reach the south of the Gaza Strip, however, they cannot deliver aid to the north part of the strip where hundreds of thousands of people still reside.
A group of UN experts have recently warned that Palestinians are "at a grave risk of genocide" as the Israeli government maintains a complete siege on the Gaza Strip.
At least 10,812 Palestinians, including 4,412 children and 2,918 women, have been killed in Gaza so far, according to Palestinian authorities.
Since the conflict escalated, nearly 1,600 Israelis have been killed and over 5,400 others injured in Hamas attacks, according to Israeli authorities.