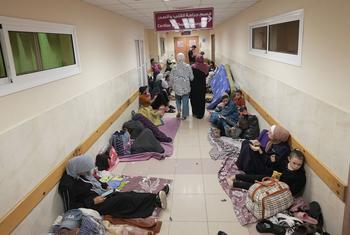 Besieged Gaza hospital horror continues as rainfall prompts new health scare
"Rain will just add further to the suffering" of people in the Strip, WHO spokesperson Margaret Harris told reporters in Geneva, at a time when disruptions in sewage pumping and water shortages have caused a spike in waterborne diseases and bacterial infections.
The World Health Organization warned last week that since mid-October, over 33,500 cases of diarrhoea have been reported, mostly among children under five, some 16 times the monthly average.
Facilities run by the UN agency for Palestine refugees, UNRWA, where over 580,000 displaced people in southern Gaza had sought shelter due to Israel's offensive in retaliation for Hamas' deadly 7 October attacks, are more than nine times over capacity and the overcrowding is posing further health risks.