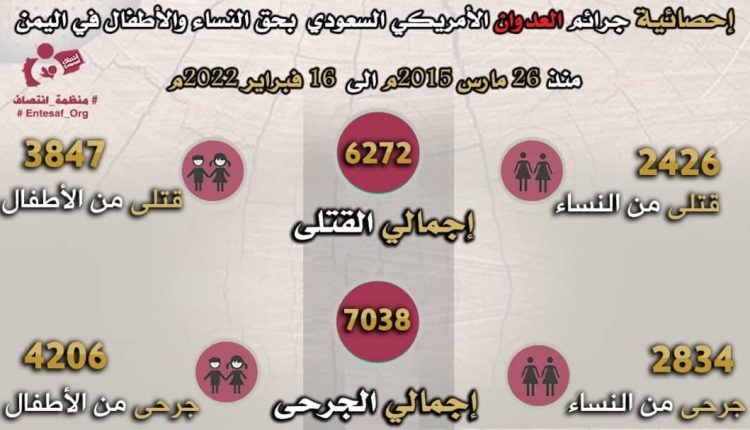 Insaf organization monitors more than 13,000 dead and wounded since the start of the aggression
Entisaf Organization for Women and Child Rights announced that the number of children and women victims of the US-Saudi aggression in Yemen has exceeded 13,313 dead and wounded. Statistics issued by the organization indicated that since the beginning of the aggression, the number of women and children killed has reached 6,273 dead, including 2,426 women and 3,847 children, while the number of wounded has reached 7,407, including 2,834 women and 4,206 children.
In a statement to the Yemeni News Agency (Saba), the organization's head, Sumaya Al-Taifi, held the coalition of aggression led by America and Saudi Arabia responsible for all the crimes and violations committed by the aggression against civilians in Yemen seven years ago.