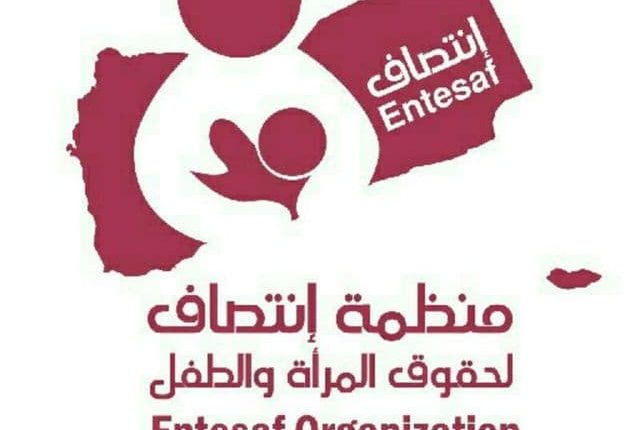 Entesaf Organization: On International Women's Day, United Nations Is A partner In Killing Yemeni Women, More than 5,272 Dead and Wounded
#Entesaf.Org
While the world celebrates International Women's Day, Yemeni women are living in killing, displacement and displacement, violating and depriving them of all their rights that are claimed by laws, charters and international treaties, as the number of victims of the American-Saudi aggression against women in Yemen has reached more than 5,272 dead and wounded.
In addition to the horrific number of women victims, which exceeded thousands through indirect targeting, such as cases of physical and psychological disabilities, and the exacerbation of the effects of the aggression and siege on women seven years ago and the subsequent economic crisis that brought millions to the brink of starvation, women are the ones who suffer the most as a result of The interruption of some services such as electricity, water and fuel, the decline or interruption of families' income, displacement, demolition of homes and other damages that made them bear the most direct effects of the aggression.
During the period of aggression that continues to this day, the role of the United Nations and its organizations is absent. Rather, the matter developed until it relinquished its responsibilities and withdrew support from most vital sectors, including the most important sector, which is the health sector. It ignored all violations against civilians, especially women, even though it claims rights and freedoms through covenants, charters and campaigns that promote them and is supposed to preserve women's rights and protect them from all forms of violence directed against them, including International Women's Day, which made many lose their confidence In the United Nations and its organizations, which did not move a finger about everything that is being committed against the sons and women of Yemen.
We call on the international community and UN organizations to bear legal and humanitarian responsibility towards the violations and horrific massacres of civilians of the Yemeni people, calling on the free people of the world to take effective and positive action to stop the aggression and protect civilians, women and children.
Also, we call on the United Nations, the Security Council, and human rights and human rights bodies to assume their legal and humanitarian responsibility for the heinous crimes committed by the coalition of aggression against the people of Yemen, and to put pressure towards stopping the aggression and lifting the siege.
#Entesaf_organization