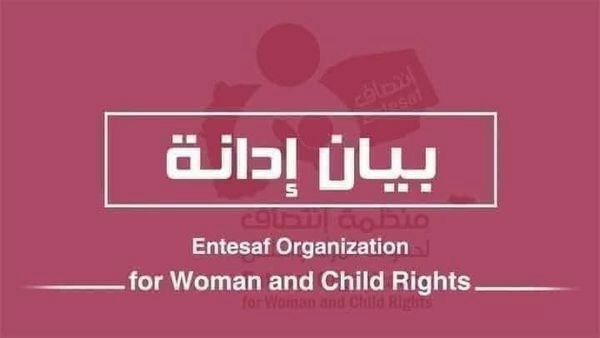 Statement condemnation of Entesaf organization Regarding The Continued Crimes Of The Countries Of The Saudi Aggression Against children in the #Hodeidah
Entesaf organization condemns the continued crimes of the countries of the US-Saudi aggression against the children of Yemen, as a child was killed as a result of his injury due to the explosion of a bomb of the remnants of the aggression from the isolation of the upper Al-Jarba in Al-Durayhimi district, and a child was wounded by an explosion from the remnants of the coalition of aggression in Al-Rabsa neighborhood in Al-Hawk district in the governorate of # Hodeidah, on Sunday and Monday, 17/18 July 2022.
The targeting is a grave violation of international humanitarian law, which criminalizes the targeting of innocent civilians in any way. It also confirms the intentional violation of the principles and rules of international humanitarian law by the Saudi coalition forces, including the principle of humanity, the principle of distinction and the principle of proportionality, which made these crimes amount to Crimes against humanity and an extension of the series of war crimes and genocide committed by the Saudi-led coalition for the eighth year in a row in Yemen.
Entesaf organization Saudi coalition hold the responsibility for all crimes against civilians and demand investigation and criminal accountability for the leaders of the coalition and all those who are proven to be involved in these crimes. War crimes against civilians in Yemen.