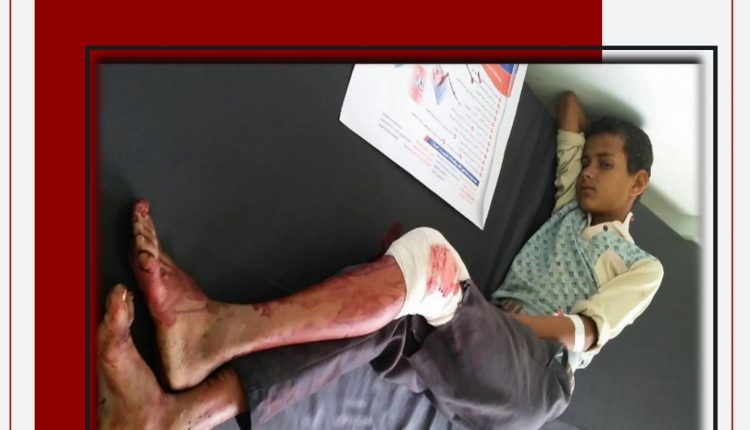 New Report : "Shahra and remains of bodies " 
Entesaf Organization for Women and Child Rights has issued a human rights report entitled " Shahra and remains of bodies " documents the massacre committed by the coalition's aggression on Tuesday afternoon, December 26, 2017, against civilians, especially children and women.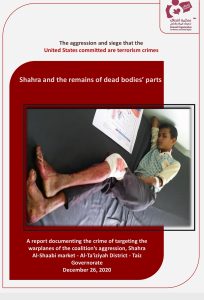 This report is based on the organization's statistics regarding the details of the crime and the number of victims, as well as interviews conducted by some media outlets with witnesses. International law texts, treaties and conventions were referred to in order to clarify the legal framework for the crime committed against innocents in the popular marke of Shahra.