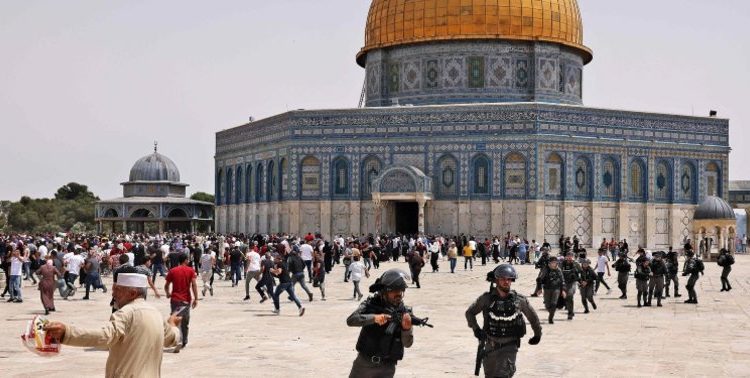 Israeli police arrests director of Jerusalem's Al-Aqsa Mosque
Israeli police on Monday detained director of the flashpoint Al-Aqsa Mosque in East Jerusalem, Sheikh Omar al-Kiswani, according to eyewitnesses.
Israeli forces raided the home of al-Kiswani in al-Tur neighborhood in East Jerusalem and took him into custody, witnesses said.
No reason for provided for his detention.
According to witnesses, Israeli forces confiscated a computer and a number of documents during the raid.
On Saturday, Israeli public broadcaster KAN said Israeli authorities decided to deport a number of Palestinians from Al-Aqsa Mosque in preparation for Jewish holidays.
Al-Kiswani was detained several times before by Israeli police for the intelligence service.
Al-Aqsa Mosque is the world's third-holiest site for Muslims. Jews call the area the "Temple Mount," claiming it was the site of two Jewish temples in ancient times.