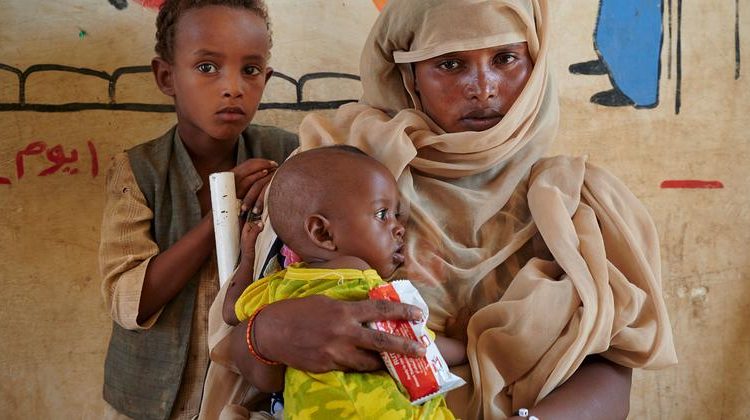 Half of Sudan's most vulnerable children could die without aid
The situation for Sudan's most vulnerable children is so desperate that half of the most severely malnourished youngsters are expected to die without urgent humanitarian intervention, UN agencies said on Friday.
Spiralling recent problems in Sudan have their roots in a military coup in October 2021 that prompted a freeze in international funding for aid operations and which has forced UN relief teams to cut rations in half, in some cases.
Ongoing political "tumult" has also weakened State support structures for struggling families, who have had to contend with dramatic food price hikes and intertribal violence, said the UN World Food Programme's (WFP) Country Director in Sudan, Eddie Rowe.
Rising hunger:
"At the moment, WFP (has) projected that about 15 million people would go hungry every day since the hunger season started, and we are now doing an assessment because our indicators projected that this could rise up to 18 million by the end of this month," he said.
"We are still grappling with an increased incidence of intertribal conflicts and violence, and this in fact has spread now not just to Darfur, but to other parts of the country…The Ukraine War also has had some significant impact. All of this in the context of a political unstable country, has resulted in an unprecedented humanitarian crisis this year."