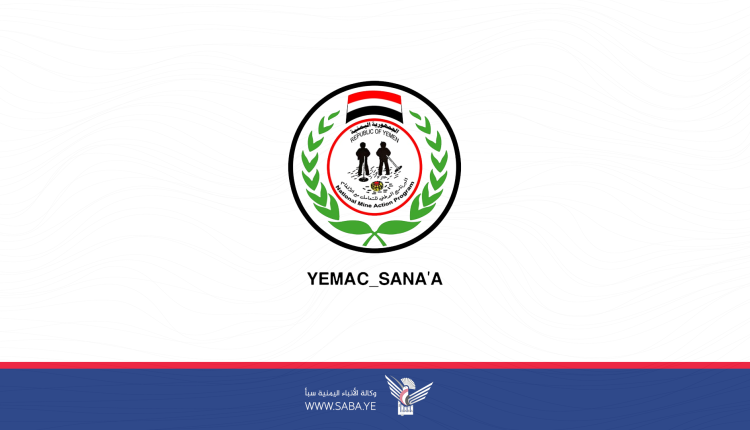 On International Children's Day.. Aggression coalition insists on preventing entry of remnants of war detection devices
The Yemen Executive Mine Action Centre (YEMAC) confirmed on Sunday that 204 children were killed by cluster bombs and remnants of war, including 44 martyrs in 11 Yemeni provinces since the beginning of 2022.
In a statement received by SABA, the Centre explained that as the world celebrates International Day of the Child's Rights on 20 November, Yemeni children seek their most basic forgotten rights during eight years of absurd war targeting them in their homes, schools and lives in general way even forgot what childhood meant.
"International Children's Day is celebrated this year, and hundreds of thousands of Yemeni children continue to be deprived of their most basic rights, From health care, education and food, suffering from remnants of war and cluster bombs thrown by the Saudi-UAE coalition fighter jets.
He noted that, for the eighth consecutive year of war and blockade of Yemenis, the silence and deliberate failure of the United Nations continued, it does not comply with international instruments, particularly the Universal Declaration of Human Rights, which guarantees the care and protection of children from any abuse.
The statement drew attention to children's suffering as a result of aggression and cluster bombs that affected their lives. Confirmed that 145 children, including 29 martyrs, were killed and injured by cluster bombs and remnants of war during the period of the United Nations armistice, which began on April 2, 2022.
The Centre attributed the continued casualties to thousands of cluster bombs still lurking in Yemen's various regions, every day it kills more children, and the coalition blocks the entry of detectors that would reduce victims by clearing areas of bombs and remnants of war, which underscores the lack of commitment of the United Nations to the protection of children's rights.