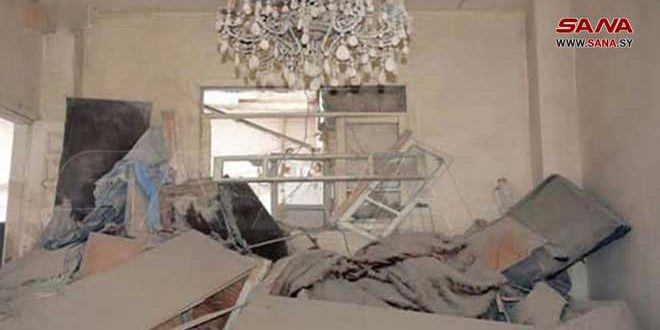 Two civilians injured in terrorist shelling attack on Joureen town, Hama countryside
A woman and her child were injured by terrorist rocket shells on Joureen town, Hama northwest countryside.
"Terrorist groups on Sunday fired a number of rocket shells at Joureen village in the northwest countryside of Hama province, injuring a woman and her child as they were rushed to As-Suqaylabiyah National Hospital," a source at Hama Police Command told SANA.
The source added that the assault has caused material damage to locals' houses and their private properties.
Jabhat al-Nusra terrorist groups, deployed in the southern Idlib countryside, continue their offensives on safe villages in the surrounding areas.