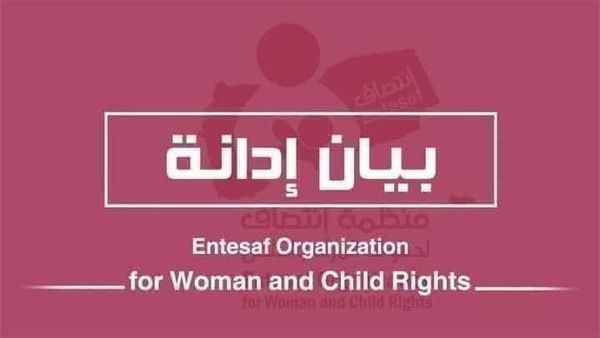 Entesaf Organization condemns the killing og Khaled Muhammad Al-Amir Under Torture In The Military Intelligence Prison in Marib Governorate Until He died
#Entesaf Organization, which supports the Rights of Women and Children, condemned the crimes of the US-supported Saudi-led aggression, against Yemeni civilians and children in the governorates of Marib,where the mercenaries of the aggression in Marib four years ago attacked the Al-Minin area and displaced dozens of families from their homes , and they arrested Khaled Muhammad Al-Amir and his son and his nephew in Marib Governorate.
#Entisaf organization denounces the refusal of the mercenaries of aggression to release them despite their health and psychological conditions, as the detainees suffer and are subjected to psychological and physical torture on a daily basis.
On the other hand, private sources reported the death of Brigadier General / Khaled Muhammad Salih Al-Amir Al-Hushbi because he was not allowed to take medicine for the diseases he was suffering from, the heart, diabetes and pressure inside the prison, and because of the continuous violence, he had kidney failure.
Safaa Khaled Al-Amir Al-Hushbi, also faced the same fate after their home was raided in the middle of the night by a military campaign that arrested and tortured her, which led to her suffering from kidney failure from the horror of fear and shock at what happened to them. She remained in the hospital for a month until she died in 2021 and is still in the refrigerator of Marib military hospital.
Furthermore, it emphasized that the daily crimes, attacks, and violations committed by the coalition against the Yemeni people, especially children and women in the various Yemeni governorates, are a grave violation of international humanitarian law, which criminalizes targeting innocent civilians.