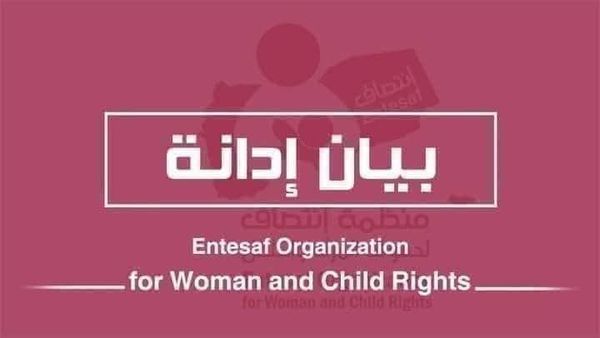 Entesaf Organization Condemns Aggression Mercenaries Arrest 33 Children,Young Men From Al-Ashraf Al-Amir Family In #Marib Governorate
#Entesaf Organization, which supports the Rights of Women and Children, condemned the crimes of the US-supported Saudi-led aggression, against Yemeni civilians and children in the governorates of Marib,where the mercenaries of the aggression in Marib four years ago attacked the Al-Minin area and displaced dozens of families from their homes and farms and arrested 33 children, young men and sheikhs from one family, and without guilt except because of their lineage nickname , the "Al-Amir family" in the governorate of Marib.
#Entisaf organization denounces the refusal of the mercenaries of aggression to release them despite their health and psychological conditions, as the detainees suffer and are subjected to psychological and physical torture on a daily basis.
Furthermore, it emphasized that the daily crimes, attacks, and violations committed by the coalition against the Yemeni people, especially children and women in the various Yemeni governorates, are a grave violation of international humanitarian law, which criminalizes targeting innocent civilians.
The organization called for the formation of an international investigation committee to look into the crimes committed by the aggressors against unarmed civilians.