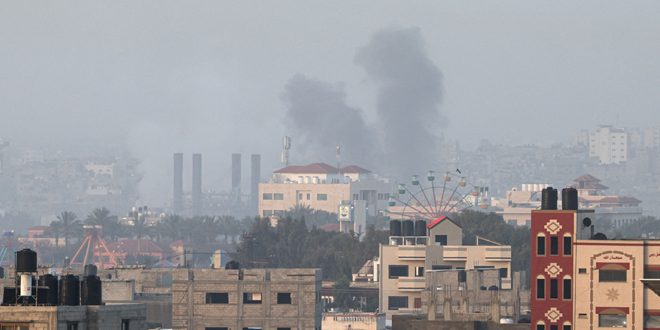 Israeli occupation warplanes renew attack on Gaza Strip
The Israeli occupation warplanes renewed their aggression on the besieged Gaza Strip.
Wafa News Agency said Wednesday that the occupation warplanes fired three missiles on southwest of Gaza City and another missile on Nuseirat Camp in the middle of the Gaza Strip, causing material damages, but no causalities were reported.
The occupation's artillery launched several rounds on the areas east of Deir al-Balah city, in the middle of the Strip, and the areas of Sharq al-Fakhari, in Khan Younis city south of the Strip and north-west of Beit Lahia town north of the Strip, causing material damage to the Palestinians' properties.
In a relevant context, the occupation navy renewed its attack against the Palestinian fishermen in the besieged Gaza Strip.
The agency added that the occupation's navy opened fire with machine guns at the Palestinian fishermen boats near al-Sudaniyya area, northwest of Gaza city, forcing the fishermen to withdraw towards the beach.