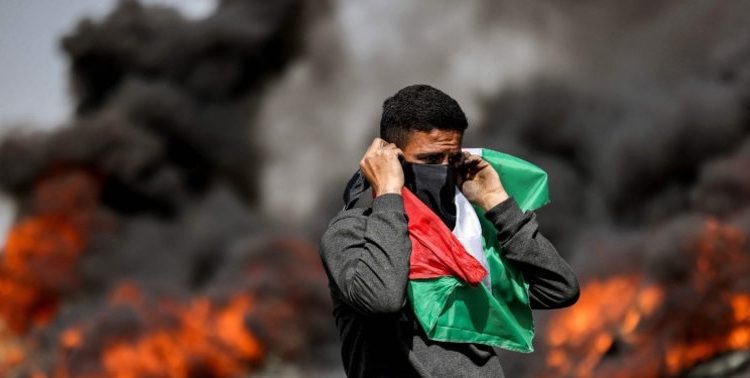 Scores of Israelis storm Jerusalem's Al-Aqsa complex amid tension
Scores of Israeli settlers on Wednesday forced their way into the Al-Aqsa Mosque complex in occupied East Jerusalem, according to a Palestinian agency.
In a statement, the Jordan-run Jerusalem Islamic Endowment Department said 165 Israeli settlers broke into the flashpoint site.
According to eyewitnesses, the settlers moved into the compound through its Al-Mugharbah Gate, west of the mosque, under police protection.
Israeli police restricted the entry of Palestinians under 45 into the site, the witnesses said.
The settler intrusion came amid rising tensions after Israeli police detained around 350 worshippers from inside the mosque complex.
The Commission for Palestinian Prisoners Affairs said the police began to release the detainees on the condition that they be removed from Al-Aqsa Mosque and the Old City in Jerusalem for a week.
A group of Palestinians barricaded themselves inside the Al-Qibli Prayer Hall in the complex after Jewish settlers called for a raid on the mosque. They attempted to prevent police from entering by closing its doors.
Surrounding the Al-Qibli Prayer Hall, Israeli police went up to the roof of the mosque, smashed some of the windows and initially intervened with sound bombs against the worshippers inside. Some of the people in the mosque tried to resist the police by throwing fireworks.
Several extremist settler groups called for incursions into Al-Aqsa Mosque complex and bringing animal sacrifices to mark the Jewish Passover holiday – marked between April 5 and 12 – inside the flashpoint site.
For Muslims, Al-Aqsa represents Islam's third-holiest site. Jews call the area the Temple Mount, saying it was the site of two Jewish temples in ancient times.
Israel occupied East Jerusalem, where Al-Aqsa is located, during the 1967 Arab-Israeli War. It annexed the entire city in 1980 in a move never recognized by the international community.