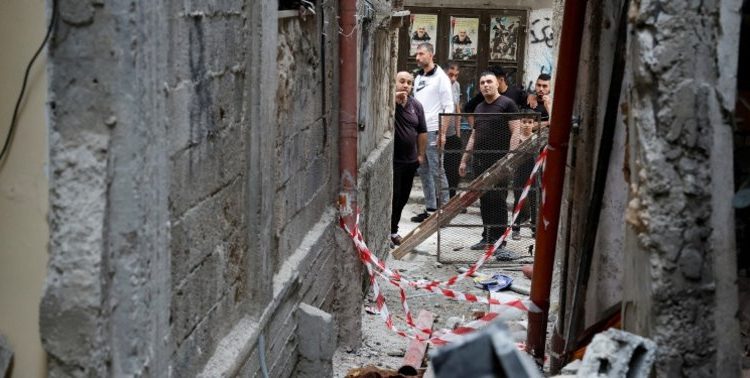 4 Palestinians injured by Israeli army fire in West Bank
Four Palestinians were wounded by Israeli army fire in the occupied West Bank on Tuesday, according to Palestinian sources on Tuesday.
"Two Palestinians were injured Tuesday by Israeli gunfire during a military raid in the town of Qabatiya, south of the occupied West Bank city of Jenin," the Palestinian news agency Wafa reported.
According to the agency, two young Palestinians were "injured after Israeli forces shot them while they were in their vehicle, sparking confrontations."
Israeli soldiers fired bullets, resonant bombs, and toxic gas bombs toward the Palestinians, it added.
The Israeli army blew up the home of a young Palestinian who was shot dead by the Israeli police in March, it also said.
"In a punitive measure, Israeli occupation forces today blew up the family apartment of the slain Palestinian youth Mutaz Khawaja in the village of Ni'lin, west of the occupied West Bank city of Ramallah, allegedly for killing an Israeli," Wafa reported.
The move sparked confrontations between Palestinian youth and Israeli soldiers, who injured "two people in the hand and shoulder."
Khawaja was killed on March 9 by Israeli police forces, allegedly for carrying out a shooting attack in Tel Aviv, killing an Israeli, and injuring others.
Separate areas of the West Bank have witnessed a noticeable escalation and an increase in the pace of Israeli forces' operations since the beginning of the year.