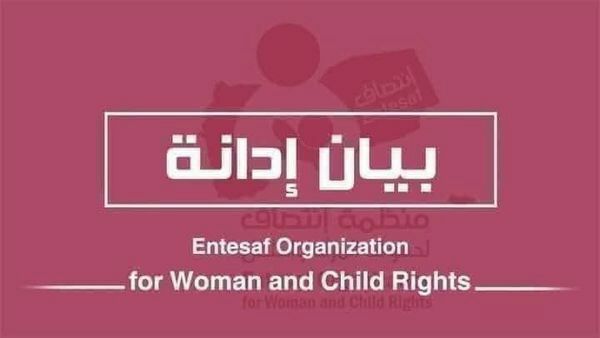 Entesaf: United Nations is a major partner in the deterioration of the health situation of Yemeni women
#Entesaf Organization for Women and Children's Rights confirmed that the United Nations is a major partner in the deterioration of the health situation of Yemeni women, and five thousand and 428 women have been killed and injured since the start of the US-Saudi aggression.
The organization stated in a statement on the occasion of the International Day for the Development of Women's Health, a copy of which was received by the Yemeni News Agency (Saba), that Yemeni women live under the brunt of lack of health care, killing, displacement and violation of all their rights claimed by international laws, charters and treaties.
The statement indicated that women in Yemen face one of the most forms of violence, especially when it comes to their right to personal safety and to receive health care during pregnancy and childbirth, as their death rate is one of the highest in the world.
It's pointed to the exacerbation of the suffering of mothers and pregnant women, as more than 50 percent of childbirths are performed by non-specialized persons, and about 8.1 million women and girls of childbearing age need assistance in accessing reproductive health services, including 1.3 million women who will give birth this year.
It is expected that 195,000 of them will develop complications that require medical assistance to save their lives and the lives of their newborns.
The statement stated that a woman and six newborns die every two hours due to complications during pregnancy or during childbirth, and the number of women who could lose their lives during pregnancy or childbirth is estimated at approximately 17,000 women, as a result of the lack of access to health services or the poor care provided to them.
More than 1.5 million pregnant and breastfeeding women suffer from malnutrition.
It's pointed out that half of the health facilities in Yemen are operating at full capacity, while 35 percent of reproductive health centers and clinics have lost their ability to work, in addition to suffering from an acute shortage of medicines, equipment and human resources.
"Since the beginning of the aggression, the role of the United Nations and its organizations has been absent. Rather, the matter has evolved until it abandoned its responsibilities and withdrew support from most vital sectors, including the health sector, and ignored all violations against civilians, especially women," the organization's statement said.