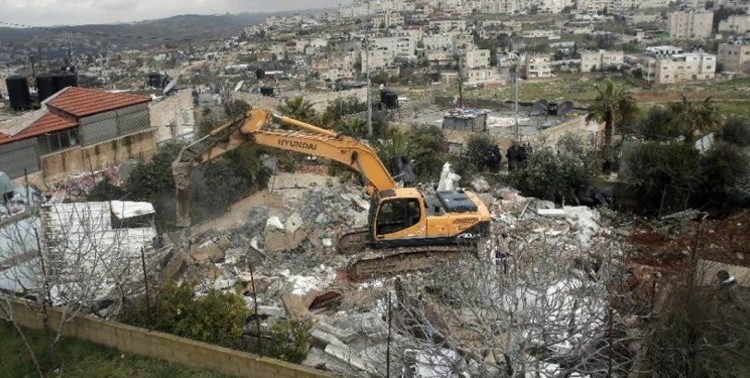 Israel demolishes 2 Palestinian homes in West Bank
Israeli army forces have demolished two Palestinian homes in the occupied West Bank, according to a local official.
An under-construction house was razed on Monday in the town of Artas, south of Bethlehem, Hassan Brijieh, the head of a local anti-settlement commission, told Anadolu.
He said Israeli forces cited lack of a building permit for the demolition.
The Israeli army also brought down a Palestinian-owned house east of Jericho for lack of a permit, the state news agency Wafa reported.
Israel blocks Palestinians from building in Area C of the occupied West Bank, which it seeks to annex.
Under the 1995 Oslo Accords, the West Bank was divided into three areas: A, B, and C.
While Area A represents 18% of the West Bank and is controlled by the Palestinian Authority in terms of security and administration, Area B represents 21% of the territory and is subject to Palestinian civil administration and Israeli security control. Meanwhile, Area C, which represents 61% of the West Bank, is under Israel's civil and security control.
According to the European Union, Israeli authorities demolished 953 Palestinian structures in the occupied West Bank last year.