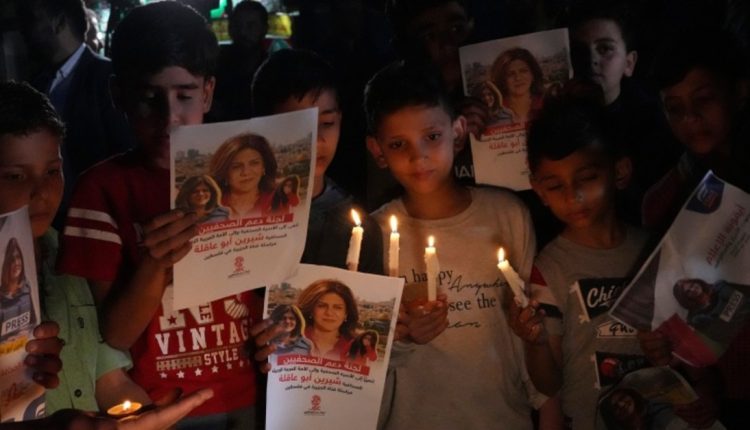 Arabs living in Israel protest murder of veteran Palestinian journalist
Arabs living in Israel protested the killing of veteran Al Jazeera journalist Shireen Abu Akleh with demonstrations Wednesday in cities across the country.
Hundreds of people held demonstrations at two locations in the northern Israeli port city of Haifa, eyewitnesses told Anadolu Agency.
Protesters carrying Palestinian flags and banners chanted slogans on Ben Gurion Street in Haifa condemning Abu Akleh's murder.