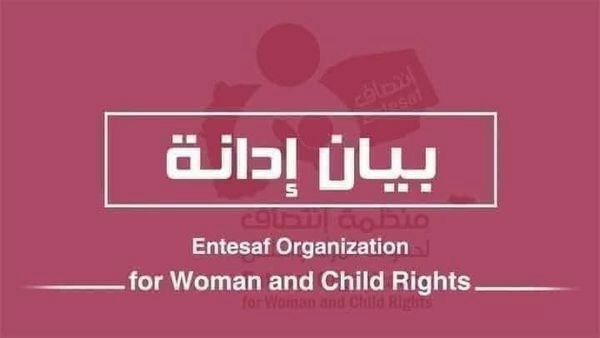 Entesaf Organization for Women and Child Rights condemns the rape of 6 girls by the mercenaries of the aggression in Hodeidah
Entesaf Organization for Woman and Child Rights has condemned the heinous crime committed by the US-Saudi-UAE-led aggression mercenaries by mercenary Bassam al-Mehdhar, who raped six girls from the Jouair and Suweehra areas of Hays district in Hodeidah province.
In a statement received by Saba, the organization said the crime of rape and all forms of sexual violence was rejected by law, custom and in violation of international humanitarian law, requiring all parties to commit to preventing sexual violence, and that all states were obliged to prosecute the perpetrators.
The statement noted that the Treaty Act of the Fourth Geneva Convention, Article 27, prohibits rape or any form of sexual assault, as article 27 of the Fourth Geneva Convention of 1949 provides for the protection of the civilian population during wars, including women, from all forms of sexual exploitation and abuse.
The statement condemned the continued international silence towards these crimes. Blaming the United Nations and all its organizations for this crime and its predecessors, and what will follow and its repercussions on society.
The organization's statement pointed out that the crime is on the lists of war crimes and crimes against humanity. He called on civil society organizations, media and human rights activists to stand up and act to expose the atrocity of the coalition's violations against Yemeni children and women.