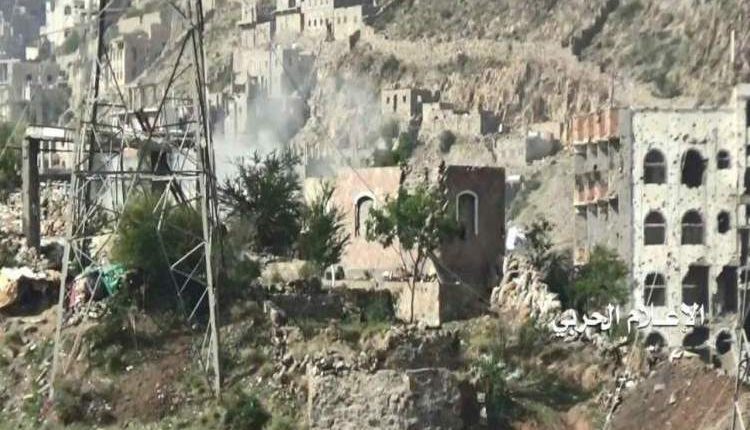 Saudi-Mercenaries Target Sala In Taiz With Shells To Thwart Sana'a Initiative To Open Roads
Almasirah Net correspondent stated that the targeting, in early Monday, did not result in casualties.
The new targeting of the free zones in Taiz Governorate is an attempt by the Saudi-mercenaries to thwart the initiative presented by the national party to the United Nations to open two roads to the city of Taiz as a first stage.
The National Salvation Government has announced the implementation of a unilateral initiative, to raise the earthen barriers in preparation for the opening of a road inside the city of Taiz.
In late May, President Mahdi Al-Mashat affirmed that if the military negotiating committee in Jordan does not see new signs regarding closed roads to alleviate suffering of Yemeni people, the committee will announce a unilateral initiative.
He added that the US-Saudi aggression is sparing no effort to exploit the suffering of the citizens in Taiz governorate, explaining that there is a varying agenda of the Saudi-backed government that uses the suffering and difficult conditions in Taiz and the various governorates.
The head of National Military Committee Yahya Al-Razami has confirmed that Saudi-backed party's obstruction of opening roads, and its rejection of the proposals submitted by the committee, proves that it does not want to alleviate the suffering of the citizens.
General Al-Razami explained that the Saudi-backed party is seeking to achieve narrow political and partisan gains in order to serve its military objectives.
"We are still in our firm position on opening roads as a first stage that will contribute to alleviating the suffering of the people of Taiz and the other governorates" He said.